PROPER NO. TWELVE
Proper No. Twelve's Triple Distilled Irish Whiskey is an ultra-smooth blend of golden grain and single malt with hints of vanilla, honey and toasted wood for a rich complexity.
OUR FOUNDER & MASTER DISTILLER
Our Founder, Conor McGregor, and his team searched for a place and people that shared the same passion for Ireland and its whiskey. He found this at the oldest whiskey distillery on the Isle of Ireland and with his master distiller created a unique and special blend.
Through much trial and error, they worked together to create a blend of sweet Irish grain and single malt Irish whiskey. The result, a smooth balanced whiskey with hints of vanilla, honey-like sweetness, and toasted wood.
First responders are the unsung heroes who act with valour and answer the call of duty every day for those in need. Proper No. Twelve is donating $5 for each case sold to local first responder organizations around the world, up to $1MM annually.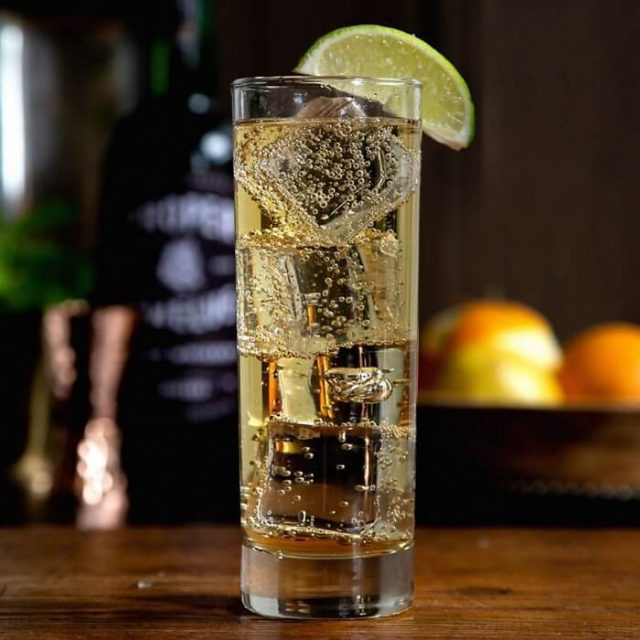 Try This Recipe
First, consider the type of sugar you use based on the liquor you use, the easiest path is brown sugar or similar for aged liquor. Also, make sure both the mint and the lime you use are really fresh. Taking care of those details will make the drink look and taste more appetizing! Finally, think about the liquor you want to use. Normally aged rums will add some complexity to this cocktail but the fun part is there are no rules, and for this recipe, we'll go for whiskey instead.
Ingredients
2 oz Proper No. Twelve Whiskey
3 oz ginger ale
1 lime wedge
Directions
Fill glass with ice
Pour Proper No. Twelve over ice
Top with ginger ale
Stir
Garnish with lime wedge
Visit Wine and Spirits Cellar in Maryville, Tennessee.
Also, check out this delicious Grand Mojito recipe