THE 10 MOST BEAUTIFUL WINERIES IN SONOMA
Sonoma County checks all the boxes as a dreamy Wine Country destination. Everyone knows Sonoma for its scenery and locally-driven food scene. When it comes to beautiful wineries, Sonoma over delivers. Here are the picks for the ten most beautiful wineries in this County.
BEAUTIFUL WINERIES IN SONOMA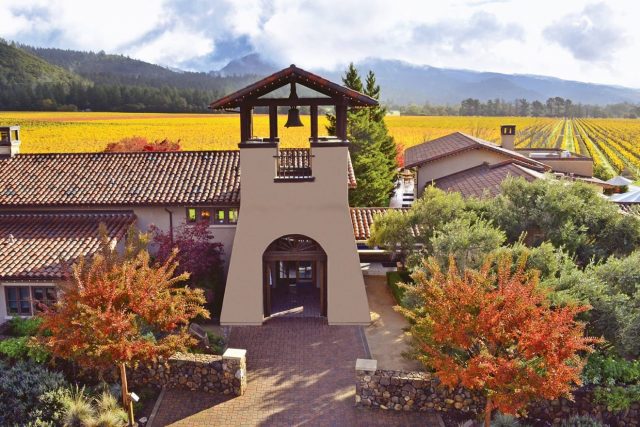 St. Francis Winery & Vineyards
100 Pythian Road, Santa Rosa, CA 95409, (888) 675-9463
Reservations: Not required
Established in 1978, St. Francis is a family-owned. It is a Certified Sustainable winery. This winery produces estate wines, and showcase the unique terroir of the area. Enjoy picturesque views of the surrounding vineyards and Mayacamas Mountains. All this from the mission-style tasting room. Also, this room includes a bell tower containing a 1,000-pound bronze cast bell that chimes each hour.
Insider tip: St. Francis offers a five-course wine and food tasting grown in the winery's garden.
IDYLLIC PICNIC GROUNDS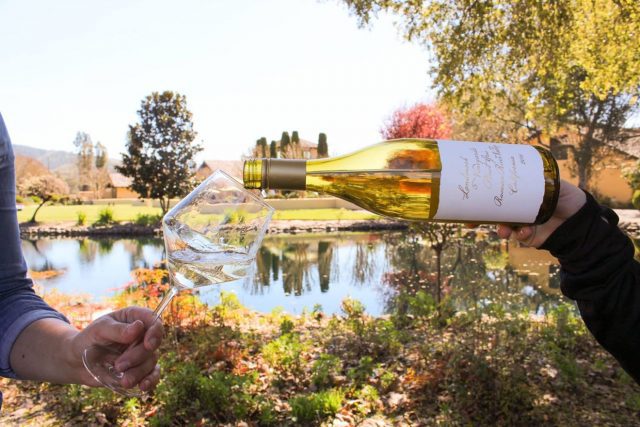 Landmark Vineyards
101 Adobe Canyon Road, Kenwood, CA 95452, (707) 833-0218
Reservations: Not required
Located in the quaint community of Kenwood, Landmark. People know it for its pinot noir and chardonnay wines. Landmark offers tours and tastings daily at the charming winery. Also, to enjoy the surroundings, pack a picnic lunch or build your own basket with local cheeses.
Insider tip: Landmark hosts food trucks to complement the wines and views. Also, you can find all this during the summer months.
ITALIAN-STYLE AMBIANCE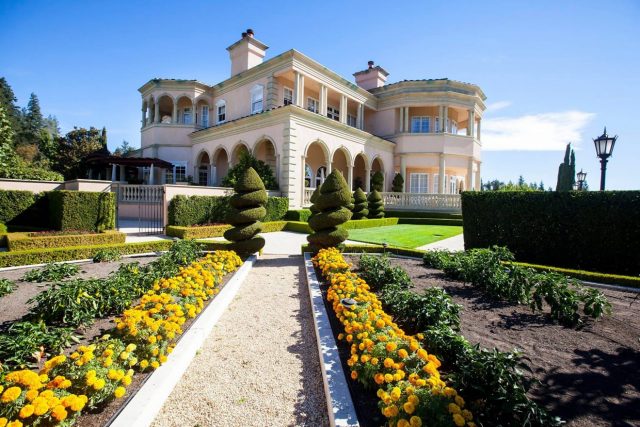 Ferrari-Carano Vineyards & Winery
8761 Dry Creek Road, Healdsburg, CA 95448, (707) 433-6700
Reservations: Required for tours and private tastings
At the northern end of the Dry Creek Valley is Ferrari-Carano. This is a stately, Italian-style tasting room. Known for its fumé blanc, and super Tuscan-style reds. Taste inside the Villa Fiore hospitality center or head outside to the terrace. Il Terraza. Also, sip while taking in the lovely vineyard views.
Insider Tip: Don't miss the chance to wander around the winery's extensive gardens. Five acres to be exact. You'll find footpaths, bridges, a stream, fish ponds, and thousands of tulips. Also, there are also other impressive flowers on display throughout the colorful grounds.
RUSSIAN RIVER GEM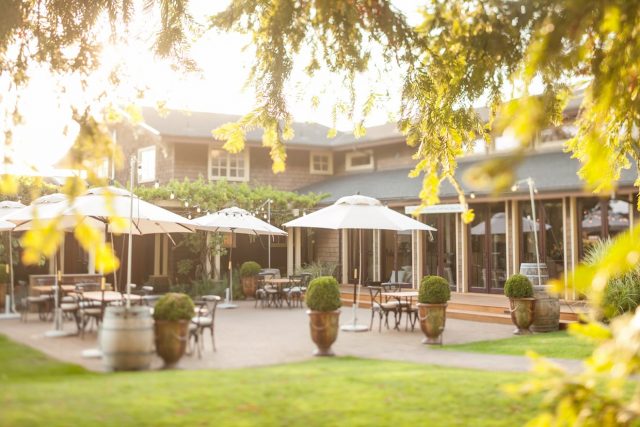 DeLoach Vineyards
1791 Olivet Road, Santa Rosa, CA 95401, (707) 755-3300
Reservations: Required for tours and specialty tastings
Since 1975, DeLoach Vineyards has produced quality pinot noir, chardonnay, and Zinfandel wines. These are from throughout the Russian River. Many from their Certified Organic and Biodynamic estate vineyards. Also, at the tasting room, choose from several tasting options depending on your interest. Options such as an outdoor picnic for two, a blending experience, or a pinot noir tasting by the fire.
Insider Tip: DeLoach has a line-up of fun events held throughout the year. Events including a Summer Solstice Dinner and the Bubbles & Oysters event in the fall. Some are exclusive to wine club members. Also, check the calendar before visiting for the occasional event open to the public.
ALL THAT SPARKLES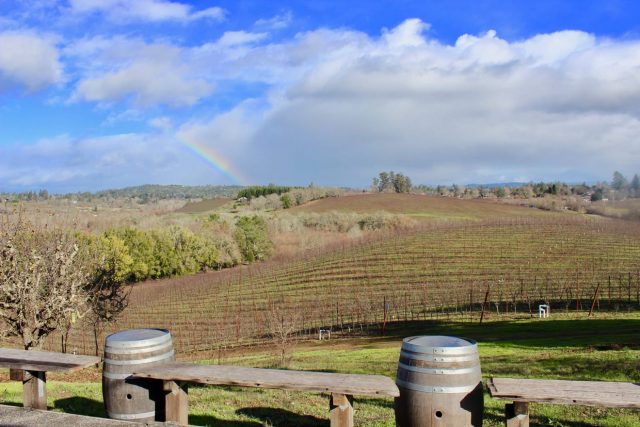 Iron Horse Vineyards
9786 Ross Station Road, Sebastopol, CA 95472, (707) 887-1507
Reservations: Required
Iron Horse Vineyards is one of Sonoma County's most popular family-owned wineries. Enjoy their estate sparkling wines from the casual, rustic outdoor tasting room. These rooms overlook rolling hills of vineyards. This Russian River winery offers a wide variety of sparkling and still wines. Also, don't miss sampling the popular Wedding Cuvée, a crowd-pleasing bubbly that makes a great wedding gift.
Insider Tip: The outdoor bar has heaters above, but bring a jacket if visiting in the off-season. This is so you can enjoy the chilled sparkling wine without actually getting a chill.
CONNECTING OLD AND NEW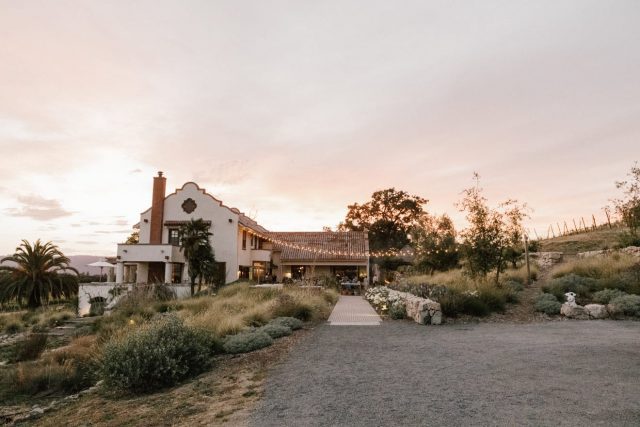 Scribe Winery
2300 Napa Road, Sonoma, CA 95476, (707) 939-1858
Reservations: Required
Set on a piece of property that pioneered pre-prohibition Sonoma Valley winemaking. Scribe Winery attracts a young, hip crowd to its peaceful location. All for pinot noir, sylvaner, and skin-fermented chardonnay. Tastings of Scribe's wines take place in the estate's renovated historic Hacienda. This Hacienda offers a glimpse of the past while you sip.
Insider Tip: A connection to the land is part of Scribe's philosophy. The winery has an on-site garden, and dedicated chefs. Also, enjoy farm-to-table dinners throughout the West Coast. Also, check the calendar, as some events are open to the public and some are for members only.
EUROPEAN STYLE GRANDEUR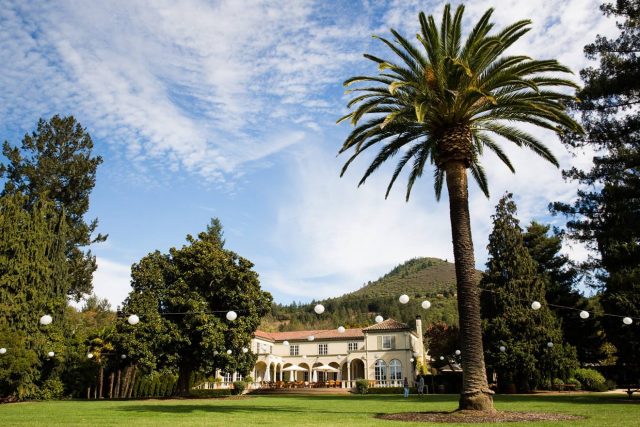 Chateau St. Jean
8555 Sonoma Highway, Kenwood, CA 95452, (707) 257-5784
Reservations: Not required, but recommended for certain tasting experiences
Founded in 1973, Chateau St. Jean offers an idyllic setting in Sonoma Valley. Lush gardens, vineyards, and mountains surround a European-style, 1920s chateau. Enjoy a tasting flight in the main tasting room. Try an elevated seated tasting in the historic chateau. Buy wines by the glass or bottle to savor while picnicking on the grounds.
Insider Tip: If you like a challenge, they offer one of the most unique tasting experiences. A Wine Country Escape Room. Guests enjoy a glass of sparkling wine before attempting to unlock the "secret of the Chateau". Do this by solving a variety of puzzles and riddles. Also, the reward for escaping the room is a tasty wine and cheese flight.
FAMILY & HOSPITALITY FIRST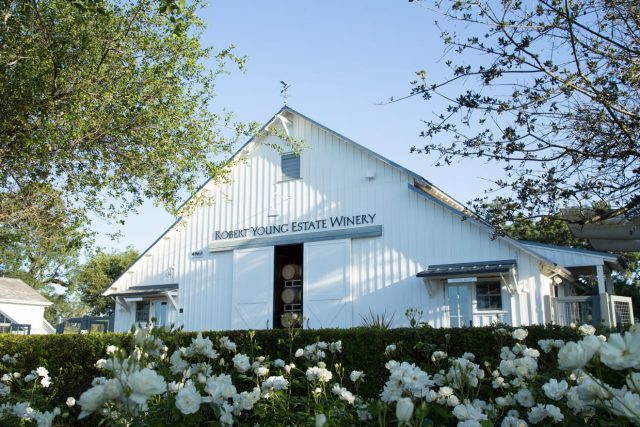 Robert Young Estate
4960 Red Winery Road, Geyserville, CA 95441, (707) 431-4811
Reservations: Recommended
Family-owned Robert Young Estate Winery has remained dedicated to premium winemaking since 1997. Guests visit their Alexander Valley ranch house, The Scion House. Also, guided tastings include samples of estate wines enhanced by vineyard views.
Insider Tip: Robert Young offers three different tasting experiences. Two of which are outdoors by the serene patio (weather permitting). Offering unobstructed views of the surrounding valley.
A PASSION FOR BURGUNDIAN VARIETIES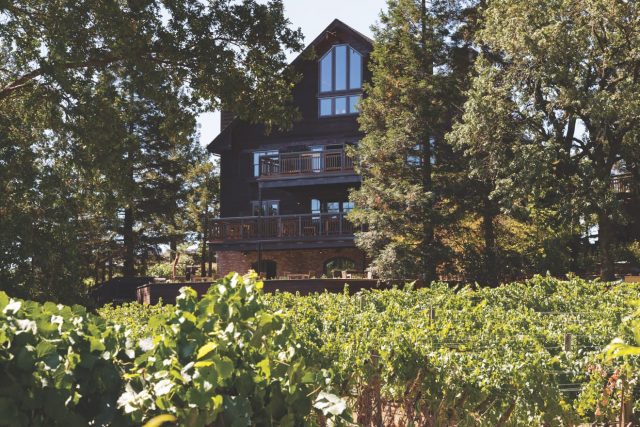 La Crema Estate at Saralee's Vineyard
3575 Slusser Road, Windsor, CA 95492, (707) 525-6200
Reservations: Required for groups of seven or more
Nestled in the heart of the Russian River Valley. La Crema Estate's historic barn from the 1900s transforms into a multi-level tasting room. It celebrates wine, food, and Sonoma County. Sample the winery's well-known pinot noir and chardonnay wines. This is all done through a variety of educational and interactive guest experiences.
Insider Tip: During spring through fall, La Crema offers vineyard tours by golf cart. A personal concierge leads these tours. Explore the vineyards first-hand. Also, the experience concludes with a taste of each estate wine that La Crema produces.
CULINARY DELIGHTS

Jordan Winery
1474 Alexander Valley Road, Healdsburg, CA 95448, (707) 431-5250
Reservations: Required
This ivy-covered chateau in Alexander Valley is an impressive sight. It models the chateaus of France and surrounds culinary gardens and vines. There are five unique wine tastings offered. Also, all include food pairings, enhanced by the winery's views and quality service.
Insider Tip: To get a taste of Jordan, book the Winery Tour Library Tasting. Also, the tour accompanies light bites and house-made Extra Virgin Olive Oil.